DRAWING & DESIGN
Intensive training, of 2 years, to learn how to draw & conceive universes of any style in order to be able to answer the requests of the various fields of the Entertainment Art (animation, video games, comics, illustration,…)


THE BEAUX-ARTS & ENTERTAINMENT METHOD
✥ The result of over 20 years of research, this step-by-step learning method is a synthesis of the best methods of teaching drawing.
✥ Unique, this method is based on:
> Understanding
> Repetition
> Memorization
> Realisation
✥ Our approach is concrete and gradual. It allows students to become familiar with the concepts and graphic tools that will be used throughout the course.
The objective, initially, is to train students to be able to draw the real from observation, memory & imagination. This way, students are in the best position to take advantage of the advanced courses in the second part of the curriculum, dedicated to creation.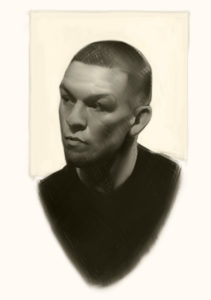 THE TRAINING IN A FEW WORDS
✥ OBJECTIVE
To train, in 2 years, students to be versatile in figurative representation, capable of drawing and creating characters and universes of any type and any style for any profession that requires it (in the audio-visual field, publishing,…).
All the necessary tools and know-how will be provided to students so that they can reach their artistic and professional goals.
✥FOR WHOM
Any person, without age limit or diploma, wishing to perfect his knowledge in drawing and to learn to create graphic universes to integrate the professional world.
✥WHEN
Starts on Tuesday of the week of July 14. The training lasts 2 years.
✥ PRICE
9 900€ per year
✥ CONDITION OF ADMISSION
On interview with presentation of personal work.

✥AND AFTER
Students will be able to enter the professional world as :
>  character designer, background designer, vehicle designer,…for animation, video game,…
> illustrator
> cartoonist (comics, press,…)
>…

UNIQUENESS & STRENGTHS OF THE TRAINING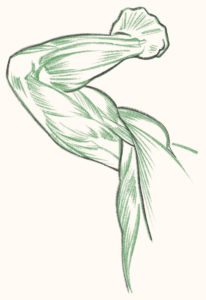 ✥ Training created by professionals and teaching experts in the field of drawing for entertainment (comics, illustration, concept art,…).
✥ Access to international education in French.
✥ Speakers chosen specifically from around the world for their excellence and their ability to transmit their know-how.
✥ The expertise of our instructors frequently leads them to teach the best professionals in the entertainment industry.
✥ Real step by step pedagogy with a thorough follow-up of our speakers, whose intervention takes place over several weeks.
✥ Exclusive & innovative pedagogical tools, developed to favor and accelerate student learning.
✥ Mental training to build good habits and enable yourself to succeed.
✥ The only course whose schedule is adapted to the presentation of entrance exams to french schools requiring a high level of skill in drawing.
Year 1: DRAWING
Year 2: DESIGN
FUNDAMENTALS &
TECHNIQUE OF DRAWING

✥✥✥.
✥ Mindset of the Learner
> learn how to learn
> work in a team
✥ Control your Hand
> to have a sure & mastered gesture (pencil, felt-tip pen,…)
> have a legible and constant handwriting (comics lettering, design annotations,…)
✥ Educate your eyes
> to determine the proportions at a glance
> see the world in simple shapes & forms
✥ Analytical sketch
> construction (shapes & forms)
> rendering (light, shaders, textures)
ENVIRONMENT
DRAWING
✥✥✥.
✥ Perspective
> from 0 to 5 vanishing points
✥ Decors
> interior & exterior architecture
> plants & vegetation
> layout
✥ Vehicles

✥ Props

✥ SFX
> clouds & smoke
> water
> fire
> ice & snow
> wind
DRAWING
OF CHARACTERS
✥✥✥.
✥ Poses & attitudes

✥ Analytical drawing of the Human Figure
> 1D mannequin & human body rythm
> 2D mannequin & proportions
> 3D mannequin & raccourcis
✥ Morphology
> human
> animal
✥ Portrait & expressions

✥ Folds & costumes
✥ Character designe
> character design
> character creation
.
PROJECTS

✥✥✥.
✥ Working on an idea & writing a projectt
✥ Desk research & references
✥ Visual development
> shape script & visual style guide
> characters model pack (turn around, posing & expressions sheets, line up,…)
> analysis and adaptation to a style 
✥ Illustrative drawingf
> the different types of graphic rendering
✥ Composition
> animation
> illustration
✥ Building a portfolio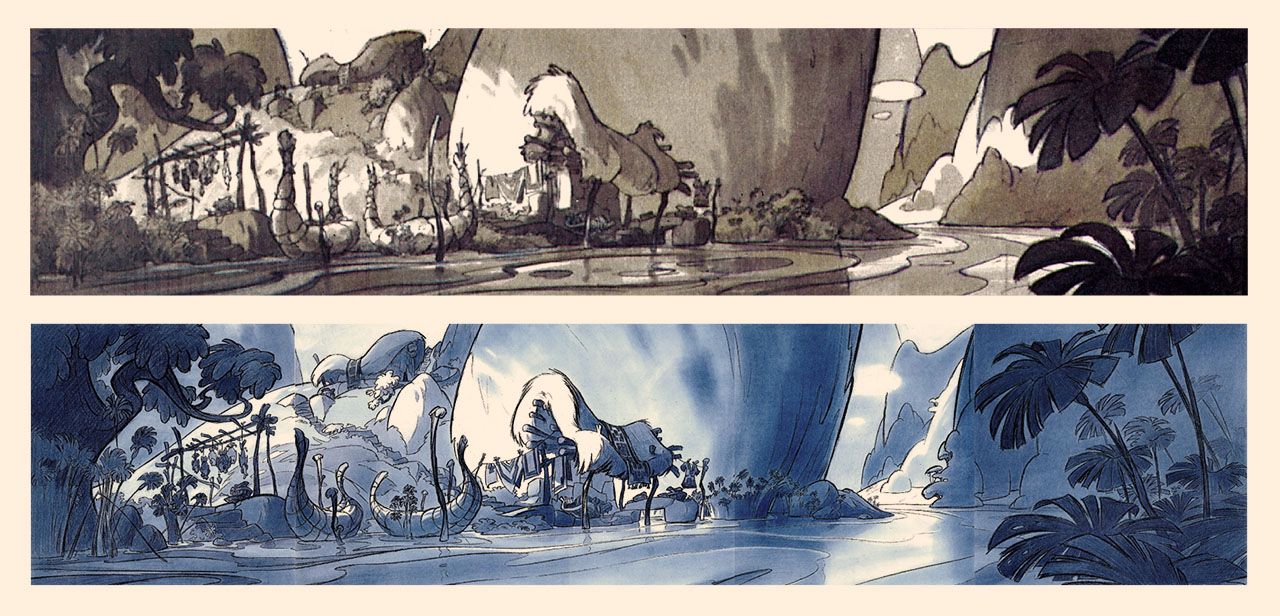 Will Weston
Subjects taught: composition, environmental drawing and costumed figure drawing.
After working in advertising as an illustrator and then in the Animation industry, Will was a professor at ArtCenter College of Design in Pasadena, where he received the "Great Teacher Award" in 2012. He now teaches internationally. He also works for professionals at Dreamworks Animation, Blizzard Entertainment and other major studios.

Thomas Wienc
Subjects taught: analytical drawing of the human figure, human and animal morphology.
Allumnus of the Ecole Nationale des Beaux-Arts de Paris, Thomas taught human and animal anatomy at Walt Disney Feature Animation in Montreuil from 1995 to 2002, then in various animation schools such as Gobelins, Ateliers des Beaux-Arts de la Ville de Paris and Ateliers de Sèvres.

Bryan C. Lee (aka Funky Monkey 1945)
Subjects taught: human figure, portrait and expressions.
Concept artist, illustrator and teacher, Bryan graduated from the Art Center College of Design in Pasadena and has worked for THQ, Amaze Entertainment, Otis College of Art and Design, Concept Design Academy and Pic1 Studio, among others.

Cent Alantar
Subjects taught: natural and architectural design.
Architect, Cent joined the Disney studios in Montreuil in 1996. He started on the animated film Hercules and then moved on to the production of Tarzan and the sets for Kuzco. He is then chosen for the realization of all the sets of the short film Destino. In 2003, Cent resumed his activity as an architect and participated in numerous artistic projects. He has been teaching at Beaux-Arts & Entertainment since 2020.

John Frye
Subject taught: vehicles drawing.
John Frye is a modeler and illustrator specializing in vehicle design.
He currently works as a senior designer at Honda and has also taught classes for several years at the Concept Design Academy in Pasadena, California.

Sergei Tihomirov
Subjects taught: architectural sketching (interior, exterior and landscape).
Freelance architect and interior designer, Sergeï is the author of three books on interior design, in which he has gathered his practical experience in creating sketches. He teaches interior design in Moscow and St. Petersburg as well as online.

Joe Weatherly
Subjects taught: animal morphology and animal drawing.
Joe Weatherly is a Southern California based artist specializing in drawing and painting animals. He has published several books ("Weatherly Guide to Drawing Animals", "Animal Essence the Art of Joe Weatherly", "Animal Nature", and "The Joe Weatherly Sketchbook" volume 1 and 2). He also teaches drawing at major animation studios.

Charlène Letenneur
Subjects taught: theoretical course on locomotion and the diversity of the animal world.
Scientific illustrator working for museums, Charlène is also a teacher and works for publishing and magazines. She specializes in anatomy, natural history, paleontology and reconstruction.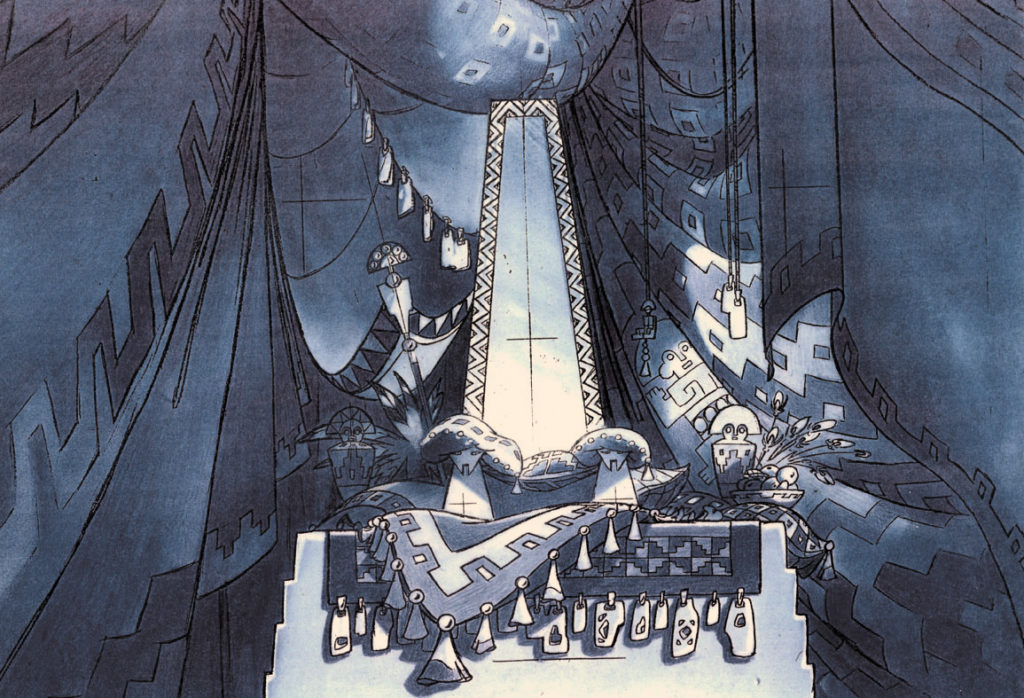 Nous contacter pour prendre rendez-vous
(sans frais)
Admission interview with presentation of a portfolio of personal work
Registration effective after receipt of the completed contract, returned by the candidate within 15 days