ANIMAL DRAWING ● WILL WESTON
.
WORKSHOP DESCRIPTION
In Animal Drawing workshop with Will Weston, we make use of Paris' great Natural History Museums, the Gallery of Paleontology and Comparative Anatomy (for bones, established in 1898), the Grande Galerie de l'Évolution (established in 1889, and featuring stationary animals in dioramas), and the Paris Zoological Park (established in 1934). The zoo is beautiful, and updated to current zoo standards for animal welfare.

Core Principles: students learn an easy to use drawing process that allows them to add animal drawing to their skill-sets while developing their knowledge of design and picture composition.
Techniques learned in this workshop can be applied to animation, graphic novels, children's books, game design and character design.

This workshop is based on courses Will developed for students in college classrooms and for working professionals at the Art Directors and Animation Guilds in LA, for the Society of Illustrators LA, DreamWorks' Feature Animation, and Blizzard Entertainment. Also, in online classes for Drawing America, and in workshops in the US and Europe.
DIFFICULTY LEVEL
Fundamentals ● Intermediate ● Advanced
PRE-REQUISITE
All that is required is a general knowledge and interest in art. Will Weston's workshops are designed for both beginners and experienced artists, amateurs and professional artists alike.
REQUIRED TOOLS & MATERIALS
Students may use any drawing materials they wish, but Will Weston strongly recommends the following:
* cool gray Copic markers: C1 or C2
(markers are a great learning tool. You can find your shapes first, and then the marker underdrawing simply disappears under your pen drawing)
* Prismacolor Black or Indigo Blue pencils
Faber-Castell Polychromos and Progresso pencils are also excellent and Will Weston uses both. He only recommends black or dark earth tones. No graphite (too messy) or mechanical pencils (too fussy) for this course.
Conte pencils and charcoal pencils are good pencils, but they can be difficult to sharpen in museums (messy).
* one 8.5 x 11 inch Spiral bound sketchbook with smooth paper and a hard back.
* one drawing board to support the notebook

Additional material
First of all, think about comfort and ease of transport.
* a folding stool
(Not too big to use in a museum. This kind of stool is easily found in camping stores or online. For more comfort, choose the option with a backrest. Be careful though as this option can be more problematic to use in museums)
* a small bag to carry your belongings
(A backpack can be refused in a museum. Consider taking a canvas bag, such as a tote bag, as an extra charge. This will allow you to carry your belongings if the museum asks you to leave your backpack in a locker).
* finally, a hat, an overshirt, sunscreen and water will make you much happier on days we're drawing outdoors 🙂
---
---
THE TEACHER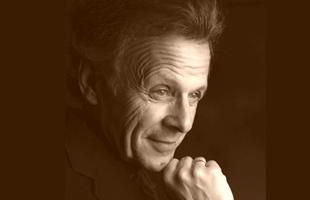 Will Weston is a great artist and a very experienced teacher.
He began his career as an advertising and editorial illustrator, working nationally for agencies in New York, Los Angeles and Chicago. Firmly grounded in traditional art and illustration technique (he holds a Master's degree in Painting from Claremont University), he has held various roles at major animation studios such as Disney Feature, Nickelodeon Studios, Sony Pictures,…
Will Weston has been a full-time professor at the Art Center College of Design in Pasadena, California, where he was also the director of the Entertainment Arts track of its Illustration department.
In addition, he teaches professionals (at Dreamworks Animation, Blizzard Entertainment,…) and conducts internships internationally, in situ and online.

Will Weston is an artist who masters the language of drawing, which allows him to be as comfortable in the practice and teaching of Fine Arts as in Entertainment Art. His great sense of pedagogy allows him to make complex notions simple and to obtain notable progress from his students. In fact, he won the 2012 Art Center College of Design Teacher of the Year award, an award granted by student vote.

Will Weston
Program
Thursday, August 18
Day

-

1

Musée de Paléontologie & d'Anatomie Comparée
Friday, August 19
Day

-

2

Grande Galerie de l'Evolution
Saturday, August 20
Day

-

3

Grande Galerie de l'Evolution
Sunday, August 21