OBJECTS & ENVIRONMENT ● WILL WESTON
.
WORKSHOP DESCRIPTION
Three intensive weeks of prop drawing, outdoor sketching and image composition with Will Weston. Participants will draw a variety of objects and landscapes in notable locations in Paris.
They will learn to draw using simple perspective techniques and to compose environments.
They will learn techniques for creating depth and moving the eye in outdoor compositions, and for creating focal points in compositions.
Participants will learn the basics of drawing and landscape that will be reinforced and developed in the field.

Students will also receive supplemental materials that will allow them to continue their learning after the course is completed.
LEVEL
Fundamentals ● Intermediate ● Advanced
PRE-REQUISITE
All that is required is a general knowledge and interest in art.
Will Weston's workshops are designed for both beginners and experienced artists, amateurs and professional artists alike
REQUESTED MATERIAL
Students may use any drawing materials they wish, but Will Weston strongly recommends the following:
* cool gray Copic markers: C2, C4, C6, C8
(markers are a great learning tool. You can find your shapes first, and then the marker underdrawing simply disappears under your pen drawing)
* Pitt Artist Pen set, box of 4, black, XS/S/F/M
(Pitt-Artist pens are great because they can produce both clean and scratchy lines. The pen sets give you a complete collection to work with)
* 1 additional black Pitt Artist Pen XS
* 1 additional black Pitt Artist Pen S pen
* 2 Signo broad tip white gel pens
(Signo are the best, they cover well and clog less)
* 1 8.5 x 11 inch spiral bound sketchbook with smooth paper and a hard back. Even better, a sketchbook with marker paper specifically is an optimal drawing surface with this setup.
* 9 x 12 or 11 x 14 Masonite boards
(slightly larger than the sketchbook), are easily found in art stores and provide a nice hard surface to support your sketchbook).

You might like to add…
*Black Prismacolor pencils. Faber-Castell Polychromos and Progresso pencils are also excellent and Will Weston uses both. He recommends the black.
*1 pencil sharpener with an enclosed catch basin
---
---
THE TEACHER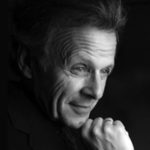 Will Weston is a great artist and a very experienced teacher.
He began his career as an advertising and editorial illustrator, working nationally for agencies in New York, Los Angeles and Chicago.

Firmly grounded in traditional art and illustration technique (he holds a Master's degree in Painting from Claremont University), he has held various roles at major animation studios such as Disney Feature, Nickelodeon Studios, Sony Pictures,…

Will Weston has been a full-time professor at the Art Center College of Design in Pasadena, California, where he was also the director of the Entertainment Arts track of its Illustration department. In addition, he teaches professionals (at Dreamworks Animation, Blizzard Entertainment,…) and conducts internships internationally, in situ and online.

Will Weston is an artist who masters the language of drawing, which allows him to be as comfortable in the practice and teaching of Fine Arts as in Entertainment Art.
His great sense of pedagogy allows him to make complex notions simple and to obtain notable progress from his students. In fact, he won the 2012 Art Center College of Design Teacher of the Year award, an award granted by student vote.

Will Weston
Program
Monday, March 25th
Day

-

1

Objects & rendering drawing
Tuesday, March 26th
Day

-

2

Objects & rendering drawing
Wednesday, March 27th
Day

-

3

Objects & rendering drawing
Thursday, March 28th
Day

-

4

Museum of Palaeontology & Comparative Anatomy
Friday, March 29th
Day

-

5

Museum of Palaeontology & Comparative Anatomy
Monday, April 01st
Tuesday, April 02nd
Day

-

7

Architecture Museum
Wednesday, April 03rd
Thursday, April 04th
Day

-

9

Fournitures drawing
Friday, April 05th
Day

-

10

Arts & Métiers Museum
Monday, April 08th
Day

-

11

Drawing at Père Lachaise Cemetery
Tuesday, April 09th
Day

-

12

Drawing at Parc Floral
Wednesday, April 10th
Day

-

13

Drawing at Parc Montsouris
Thursday, April 11th
Day

-

14

Drawing at Bois de Boulogne
Friday, April 12th
Day

-

15

Drawing at Ile Saint Germain