DRAWING VEHICLES ● John Frye
Come learn how to draw vehicles.
WORKSHOP DESCRIPTION
During this two-week intensive with John Frye, you will learn the fundamentals of industrial design for creating vehicles and accessories. You'll study cars (from the early 20th century to today and beyond) as well as airplanes and other types of vehicles to understand their design and evolution. Topics such as shape, surfaces, balance, proportions and material rendering will be covered. The course will include theory, demonstrations and exercises.
LEVEL
Fundamental ● Intermediate ● Advanced
PRE-REQUISITE
Have a solid foundation in drawing.
REQUESTED MATERIAL
> Marker paper pad approximately A3 size (29.7 x 42.0cm, 11.69 x 16.53 inches)
> Tracing paper pad approximately A3 size (29.7 x 42.0cm, 11.69 x 16.53 inches)
> Copic or similar broad/chisel tip warm or neutral grey markers several very light values #1-#3 or 10%-30% and black
> 1 dozen black soft colored pencils (Prismacolor or similar) NOT Verithin (too hard)
> Pencil sharpener
> Straightedge around 12″ or 300mm long minimum
> White paint marker (test for good opacity)
---
---
THE TEACHER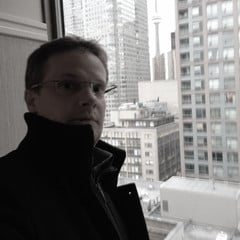 John Frye is a modeler and illustrator specializing in vehicle design.
After graduating from the Art Center College of Design in Pasadena with a major in automotive design, he worked as a freelance illustrator and designer. He currently works as a senior designer for Honda and has also taught classes for several years at the Concept Design Academy in Pasadena, California.

https://www.instagram.com/fryewerk
Program
Monday, September 19th, 2022
Tuesday, September 20th, 2022
Day

-

2

Illustrating basic vehicle materials
Wednesday, September 21st, 2022
Day

-

3

Early 1900s airplanes
Thursday, September 22nd, 2022
Day

-

4

Illustrating vehicle materials on compound and more complex surfaces, monochromatic
Friday, September 23rd, 2022
Day

-

5

Automobiles 1930-1948, rounded body forms
Monday, September 26th, 2022
Day

-

6

Airplanes 1930s and 1948 prop driven aluminum skin
Tuesday, September 27th, 2022
Wednesday, September 28th, 2022
Day

-

8

Plein Air automobile sketching
Thursday, September 29th, 2022
Day

-

9

Other common vehicles.
Friday, September 30th, 2022
Day

-

10

Characterization of vehicles, vehicle interiors